Mumbai to Pune Car Rental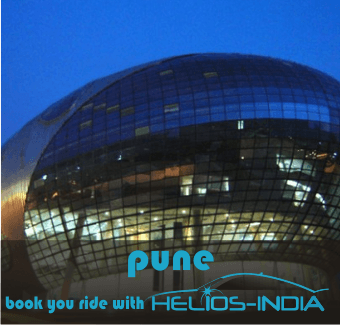 About Pune
Derived from Punya Nagari , pune city situated at 560 metres above sea level has emerged as a Hub for Education, IT or matter of fact Manufacturing Industries.  As per a research pune is among top 7 most populated cities in India and 2nd largest city in Maharashtra. No doubt the kind of development and fate that various Industrialist/Enterprenuer/MNCs and Students have shown has played a vital role in development and popularity of Pune. Whether it is MNC, Research Industries, Manufacturing, KPO, BPO, Colleges, Institutes, Real Estate pune has always remained as a favourable and favourite city.

Apart from other industries/world class school and education institute, pune from beginning of time remained base for Defense training and establishments. This city is also very well known for its cultural activities such as, classical music, theatre,  literature , sports and spiritual destination. The immense offering in this field and job opportunities that Pune is generating has made it popular worldwide and attracting large pool of talent and aspirers coming to this beautiful destination which has it all to make a career or lifestyle or business.

Car Rental or Hire segment has been observing an ever increasing travel to Pune. Major contributors are Industries and corporates. All credit goes to Mumbai-Pune Express highway which ensures a seamless connectivity between Mumbai and Pune resulting in frequent and preferred shuffling between Mumbai and pune. Starting a car rental service cannot go without thinking the travelling between Mumbai and Pune. Helioscabs operators and rivers are well versed with the road connectivity and customer can expect spot on service if planning to travel from Mumbai to pune. So hire a car from Mumbai to Pune on our Advanced Car Rental - Booking Portal and leave all your worries aside.